Brandon Titus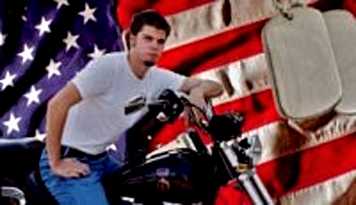 Memorial Ride
Mission Statement
A Tribute to SPC Brandon Titus (Boise native), a member of the highly acclaimed 10th Mountain Division, who was killed in action on August 17, 2004 while serving in Iraq.
Brandon's Father (Tom Titus, a decorated combat wounded Veteran, DAV chapter 22-Life member) established the Brandon Titus Memorial Fund in September 2004 to honor his son's service and dedication to his country. Keeping a promise to Brandon, donations to the memorial fund are available as Grants to families of active military currently deployed and honorably discharged Idaho Veterans (direct contact with Tom Titus is required).
ICON Credit Union (formerly Idahy Credit Union) is the selected financial institution for donations to the Brandon Titus Memorial Fund.
The Brandon Titus Memorial Fund is a registered 'Unincorporated Nonprofit Association' in compliance with the State of Idaho and IRS guidelines. Financial accountability filings are maintained by: Busmann-Clark, CPA's.
The Memorial Ride committee members are volunteers and No Funds are retained by the Fund Administrator.
Tom Titus, Fund Administrator
(208) 321-1151
Questions? Email Us!
©2006-2013 Brandon Titus Memorial Fund, a nonprofit association
Unauthorized reproduction, distribution, or exhibition of the Brandon Titus Memorial Ride/Fund logos, BTMR Memorial patch and website design without the expressed written permission of the BTMR Fund Administrator is copyright infringement and subject to civil liability.